Famously called the City of Love in popular culture, Paris is also referred to as 'La Ville Lumiere' or the City of Light. While Paris is  one of the most famous destinations to be visited in France, the wonders of this splendid country aren't just limited to the capital
France is lined with several enchanting towns that are as famous for their beauty as they are for the wine and the Alps. Let's have a look at some of the most beautiful small towns in France that are sure to capture your imagination:
Amiens
Located an hour away from the capital city, Amiens is renowned for its stunning architecture. One of the must see sites over here is the awe-striking Gothic cathedrals. You must also ensure to check out the floating gardens and the les hotillonnages through a boat ride across the town.
Eze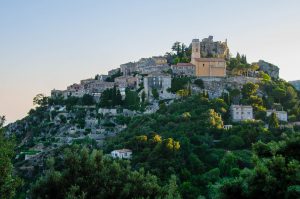 To immerse yourself in the Riviera experience, you must make your way to the little town called Eze. The rocky hillside is situated thousands of feet above the sea, which makes it the perfect spot to indulge in some Mediterranean views.
Roussillon
Located atop ocher deposits, Roussillon is known for the reddish hue of the mineral that envelops the city with a glaze. The dramatic cliffs give the place a unique feel.
Vouvant
Located next to a forest, the Vouvant enchants you with its fairy tale look. Step back in time as you visit this historic village which still boasts of a 14th century bridge and fortifying walls that run across the length of the town.
Porquerolles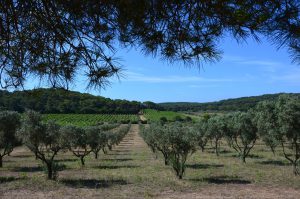 Porquerolles is a small town located in the French Riviera. The island is known for its paradisiacal beauty. It is the perfect  blissful getaway that will leave you asking for more.
Cluny
Famous for its 10th century monastery, the town of Cluny is surrounded by long-stretch of greens and a Burgundy countryside.
Bayeux
The perfect mix of contemporary and classic, the Bayeux town is known for the 11th century tapestry.
Colmar
This picture-perfect town is famed for a small section that is named as the 'Little Venice' because of the petite canals that cut across its length.
Chamonix
Situated close to Mont Blanc, the town of Chamonix is popular as a skiing center. With panoramic views of the mountains, it is the perfect destination for a tranquil getaway.
Annecy
Last but not the least, we arrive at the Alpine town  that is known for its canals  and the slanting hillside. Also known as the 'Venice of Savoire', Annecy is a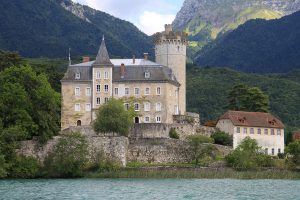 lakeside town that offers the perfect picturesque background with its small stone bridges that cut across the canals.
Well, that was a list of some of the most enchanting towns that should be on your bucket list when in France. Make sure to visit them to create lasting memories for yourself and your family!