With versatile landscapes and artistic treasures to explore, it is not a surprise that France is continually named as one of the most popular travel destinations in the world. Provence in France has been attracting visitors for years now. The region boasts a warm climate, expansive seas, urban areas and hilly countryside.
Let's take a peep through the 10 most famous towns in the popular Provence region of France!
Saint-Remy-de-Provence
A must see destination when you are in France, the Saint-Remy-de-Provence is a hilly community. The town is famous for its historic marvels such as the suntanned medieval walls and  the elaborate fountains. The region is an art lovers paradise as it is famed to have been the inspiration hub of many a masterpieces painted by the revered Vincent Van Gogh.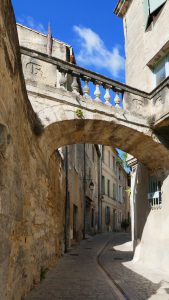 Lourmarin
Lourmarin is a gorgeous village located under the Luberon mountain range. The
melting pot of history, this region is famous for its Neolithic cemetery, Renaissance chateaus, and the remains of an erstwhile Roman city. Lined with several art galleries, the village is sure to quench your thirst for an artistic tour.
Uzes
The Uzes town is also termed as 'the first duchy of France'. The quaint town brims with history through its verdant gardens, medieval homes and cobbled streets.
Roussillon
One of the most beautiful villages in the Luberon area of Provence, the Roussillon is set atop an ochre cliff. The rust colored views give it a distinctive look. The 17th to 18th century dwellings are another unique sight to behold.
Gordes
Another recipient of France's Most Beautiful Villages honor, the Gordes village serves up a gorgeous sight amid the rugged backdrop of the region. With various celebrated painters calling it home, the town has a distinct aura that beckons you with open arms.
Venasque
The breathtaking village of Venasque sits atop a steep ridge near the Nesque river canyon. The local farms here are famous for producing delicious fruits like cherry and grape that can be enjoyed during the day under the Mediterranean sun.
Avignon
The cultural hub of the Provence region, the Avignon is lined with chapels and churches. The town's erstwhile reputation of having been the center of Christianity is also testified by the presence of the colossal Palais des Papes, an architecture marvel that you cannot afford to miss when in France.
Porquerolles
Porquerolles is the destination for you if you are looking for a place that is unhampered by commercial tourism. The place is located on an island and its ecosystem is protected by the French government. Here you can find verdant expanses lined by sparkling waters. It can be your perfect refuse if you are looking for a peaceful vacation.
When in Provence, France, you should definitely make it a point to pay a visit to the above mentioned villages and towns that are brimming with history and art!