Who hasn't fantasized about owning a home in France after having had the chance to view its landscapes as the bicyclists whizzed through the majestic  course? A second home in France is like a dream come true for many who aspire to buy and invest in properties across the globe, not just for financial purposes but also for living.
2017 could just be the year when you turned those fantasies into a reality! Let's have a look at some the best places to buy a home for yourself in France!
The Auvergne
So, we begin our list with this delightful destination called The Auvergne! Far off from the expensive Sothern France, the Auvergne or the Massif Central can be the perfect home for all the rugby fans out there. You can always watch the famed team of Clemont-Ferrand over here.
Olonzac, Languedoc- Roussillon
Lined with some of the best value property in Southern France, the Languedoc is the perfect destination for those looking for a homespun charm. With the old market town Olonzac situated very close to the Languedoc, it is one of the best rural destinations to call as your home. 
Finistere, Brittany
For a long time now, Brittany has been attracting second homeowners, especially from the UK. While it is not as warm as the other destinations located in the south of France, property seekers find it attractive because it is easily accessible and has some great value for money property. You can always invest in a tumbledown cottage in a small village nearby.
Le Loir
While searching for a home in Le Loir, make sure that you don't confuse between La Loire and Le Loir! Going further north of the famed Loire Valley, you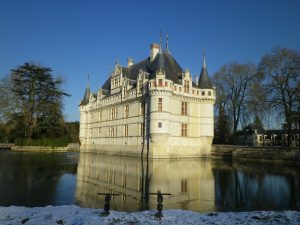 will find magnificent homes situated in close proximity to the Loir river. These homes can be bought  for a third less than what you'd find at the La Loire.
Drome Provencale
Located off the beaten track, the Drome Provencale has plenty to offer to prospective home buyers in France. It is famous for lavender fields, olive groves and the old Roman towns. Although it is far from the sea, the prices here re competitive.
Armagnac, Gascony
Famed for France's oldest spirit Armganac, the eponymous destination is a sleepy rural corner situated in the south west of France. The raw beauty here is elevated with the fabulous old properties that range from farmhouses to chateaus. As the properties are competitively priced, you can always find a second-home for yourself that fits the budget.
With that list, we are sure you will be able to home in on the perfect destination in France that you can base your second home at!